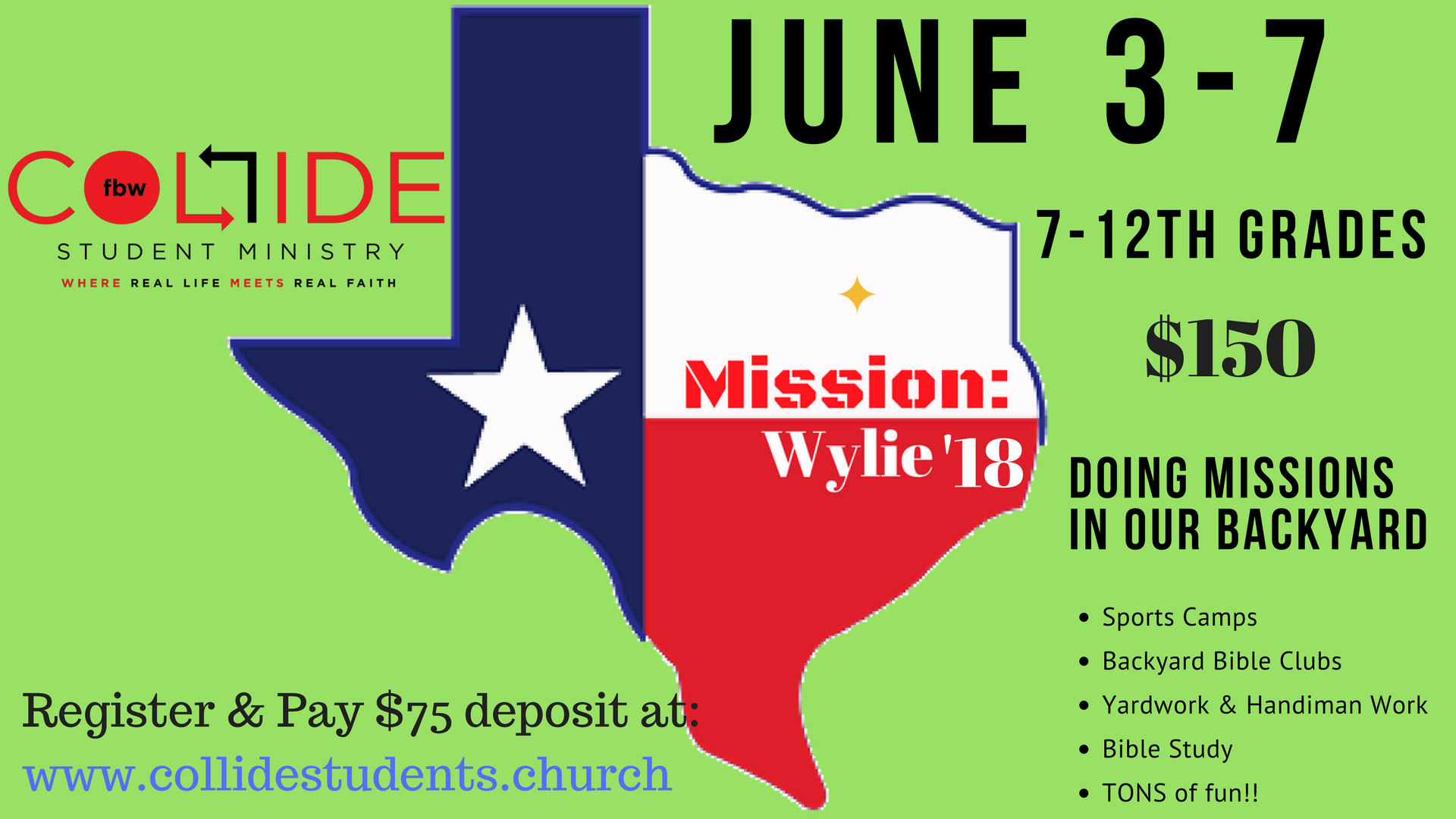 Jun 3

Sunday
4:00pm

Jun 7

Thursday
4:00pm
Mission Wylie '18
Jun 3

Sunday
4:00pm

Jun 7

Thursday
4:00pm
For students in grades 7-12 during the 2017-2018 school year...
Mission Wylie brings the camp and mission trip experience to our own city. This 5-day event is built on local missions serving those around our area with sports camps, backyard Bible clubs, construction and social evangelism. We spend each night on the FBW campus where we will have incredible worship from Ashes & Heirs, small group Bible study with adult leaders and great teaching from Ryan Fontenot, our camp pastor.
A nonrefundable deposit is due to reserve your spot. If you get that in before May 2nd, the cost is $125. After May 2nd, cost goes up to $150.
All balances are due May 22nd.